The ancient production technique of Murano Glass Beads at our company.
The processing of Venetian Beads with Murano Glass is a technique that has been handed down from generation to generation and dates back to the second millennium AD. It is a technique that requires great manual skills and experience and is part of the social fabric of the city of Venice. Our company carries on the tradition of Venetian Beads as it has always been, with elements that like fire, Murano Glass, copper that they create merge together to create small jewels of craftsmanship unique in the world. This video explains how a Venetian Beads is made with Murano Glass, the wisdom and experience of shaping glass and giving it shape.
Now the Venetian Glass Beads are Hunesco Word Heitage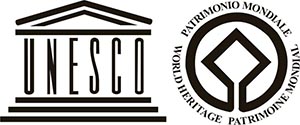 L'antica tecnica di produzione delle Perle in Vetro di Murano presso la nostra azienda.
La lavorazione delle Perle Veneziane in Vetro di Murano è una tecnica che si tramanda da generazione in generazione e risale al secondo millennio d.c.
E' una tecnica che richiede una grande manualità ed esperienza e fa parte del tessuto sociale della città di Venezia. La nostra ditta porta avanti la tradizione delle perle veneziane così com'è sempre stata, con elementi che  come il fuoco, il vetro, il rame che creano si fondono insieme per creare dei piccoli gioielli di artigianato unici al mondo.
Questo video spiega come viene realizzata una perla veneziana con il Vetro di Murano, la sapienza e l'esperienza di plasmare il vetro  e di dargli forma
Ora le Perle Veneziane sono state inserite nel Patrimonio Mondiale Unesco