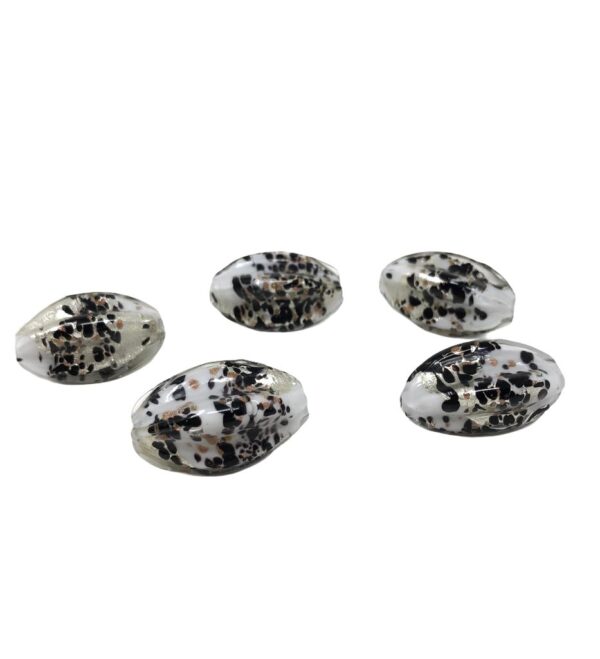 Oliva Spicchi mm 33×21 Spolvero
6,50€
Venetian Glass Beads Oliva Spicchi mm 33×21 with White Gold and avventurina/black powder. Completely hand made with Murano Glass made by master glassmakers with the ancient technique of working with lampwork beads. Particular attention to detail guarantee an exclusive and high quality product.
100% Made in Italy
The beads is shipped with the Vero Gioielli personalized gift packaging.
The Price is for one piece.
Perla Veneziana Oliva Spicchi mm 33×21. La perla è realizzata a mano da maestri vetrai con l'antica tecnica della lavorazione delle perle al lume con Vetro di Murano, con foglia d'oro bianco e spolvero nero/avventurina.
Nr.1 foro passante.
100% Made in Italy
La perla viene spedita con il Packaging regalo personalizzato.
Il prezzo è riferito ad un pezzo